Our After School Drama Clubs are fun, exciting, and highly impactful.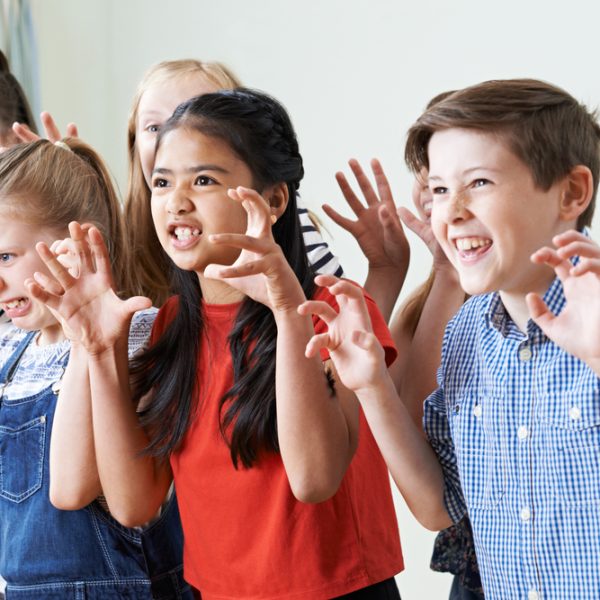 Every session is centred on our four cornerstones: Fun, Exciting, Learning, Confidence.
As well as taking part in fun and exciting drama games, the children rehearse one of my plays in order to perform it in front of Parents / Guardians / Carers and pupils at the end of each term. You can be rest assured that not only will your child grow in confidence and self-belief as a result of taking part, but their social skills will significantly improve.
Key Elements
Projecting different voices
Stage Awareness
Miming and Acting Skills
Developing team working skills
Drama Games and Activities
They both [my children] loved it and felt really proud of themselves. Huge thank you to you for all the work you put into drama club and for supporting the children to build their confidence, it's making an enormous difference.

Both my children have thoroughly enjoyed this term again and the older one has relished the additional responsibility of organising the narrators too! Huge thanks to you for your ongoing hard work, passion, dedication and enthusiasm for another fantastic term and today's performance.